Product Description
Medical Instrument Orthopedic Surgical External Fixation AO Rod Pin Coupling External Fixator
High precision CNC parts strictly according to customers' drawing, packing and quality demands
Tolerance: +/-0.005mm
100% inspection during production and final to guarantee quality
10 years experienced engineers and workers
Fast and timely delivery. Speedy & professional service
Offer with professional consultations in designing of new parts to save cost.
Quality assurance in accordance to ISO9001
Material
Stainless Steel
SUS201,SUS303,SUS304,SUS316,SUS416,SUS420,17-4PH,SUS440C
Steel
Q235,C20,C45(K1045),1214,1215
Copper
C36000(C26800),C37700(HPb59),C38500(HPb58),C27200(CuZn37),C28000(CuZn40/H62),C3604, C51000, C52100, C54400,CuSn8
Alumina
AL2571,AL5754(Almg3),AL5083,AL6061,AL6063,AL5052,AL7075
Alloy Steel
SCM435,10B21
Plastic
PA6,PA66,PP,PC,POM,FR4,ABS,Acrylic
Machining Processes
CNC 3-axis, 4-axis machining, CNC milling, CNC turning, CNC Lathe
High precision 5-Axis turning-milling combined machining, CNC milling and turning, drilling, grinding, stamping, tapping, bending, laser cutting, welding etc
Finish
Heat treatment, powder coating, electroplating, spraying, painting, polishing, deburring, wire drawing/brushed, anodizing, chrome plating, nickel plating, tin plating, silver plating, gold plating, galvanizing, blackening etc.
Dimensions
Customized
Tolerance
±0.005mm
Drawing Format
PDF/JPEG/AI/PSD/CAD/Dwg/Step/LGS
MOQ
Negotiable
QC Policy
100% inspection and random inspection before shipment, with QC passed label
Stardard
Materials and surface treatment comply with RoHS/Reach Directives
Testing Equipments
CMM, Projector, Pull Tester, Automatic Optical Inspector, Salt Spray Tester, Durometer, Tensile Machine, height gauge, micrometer, plug gauge, thread Gauges, digital caliper and etc. 
Application
Automotives, Optical instrument, medical device, industrial machine, automobile, electric appliance, robot, computers, tele-communication, electronic device, digital communication, UAV, aerospace, bicycle, pneumatic tools, hydraulic and other industries,
Packaging
PE bags or bubble bags, boxes, cartons, pallet, standard carton or plastic tray, sponge tray, cardboard tray or as per customers' requirements
Trade Terms
EXW, FOB, CIF, As per customers' request
Payment Terms
Paypal or Western Union for sample orders; Larger amount by T/T with 30% as deposit,70% before shipment
Delivery Time
Within 15-20 working days after deposit or payment received
Shipping Ports
FOB HangZhou, FOB HangZhou, FOB Hongkong
| | |
| --- | --- |
| After-sales Service: | Quality Guaranteed |
| Condition: | New |
| Certification: | CE, RoHS, GS, ISO9001 |
| Standard: | DIN, ASTM, GOST, GB, JIS, ANSI, BS |
| Customized: | Customized |
| Material: | Stainless Steel 317 |
Samples:

US$ 60/Piece

1 Piece(Min.Order)

|
Request Sample
Customization:

Available

|

Customized Request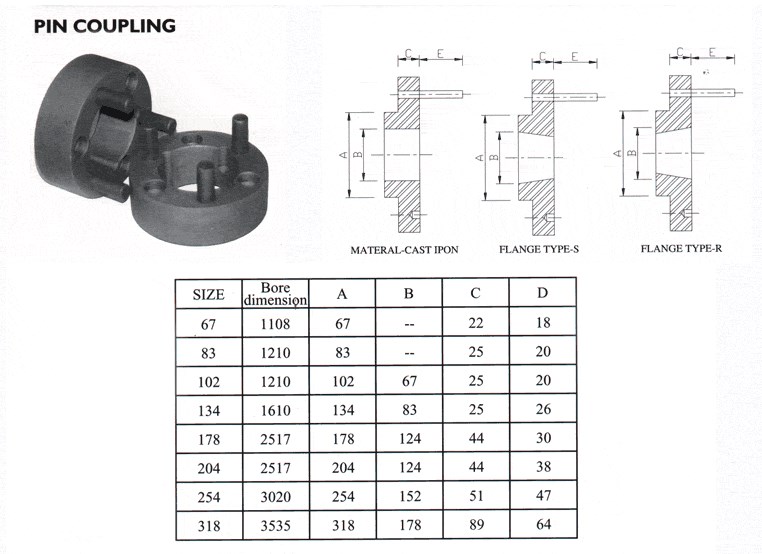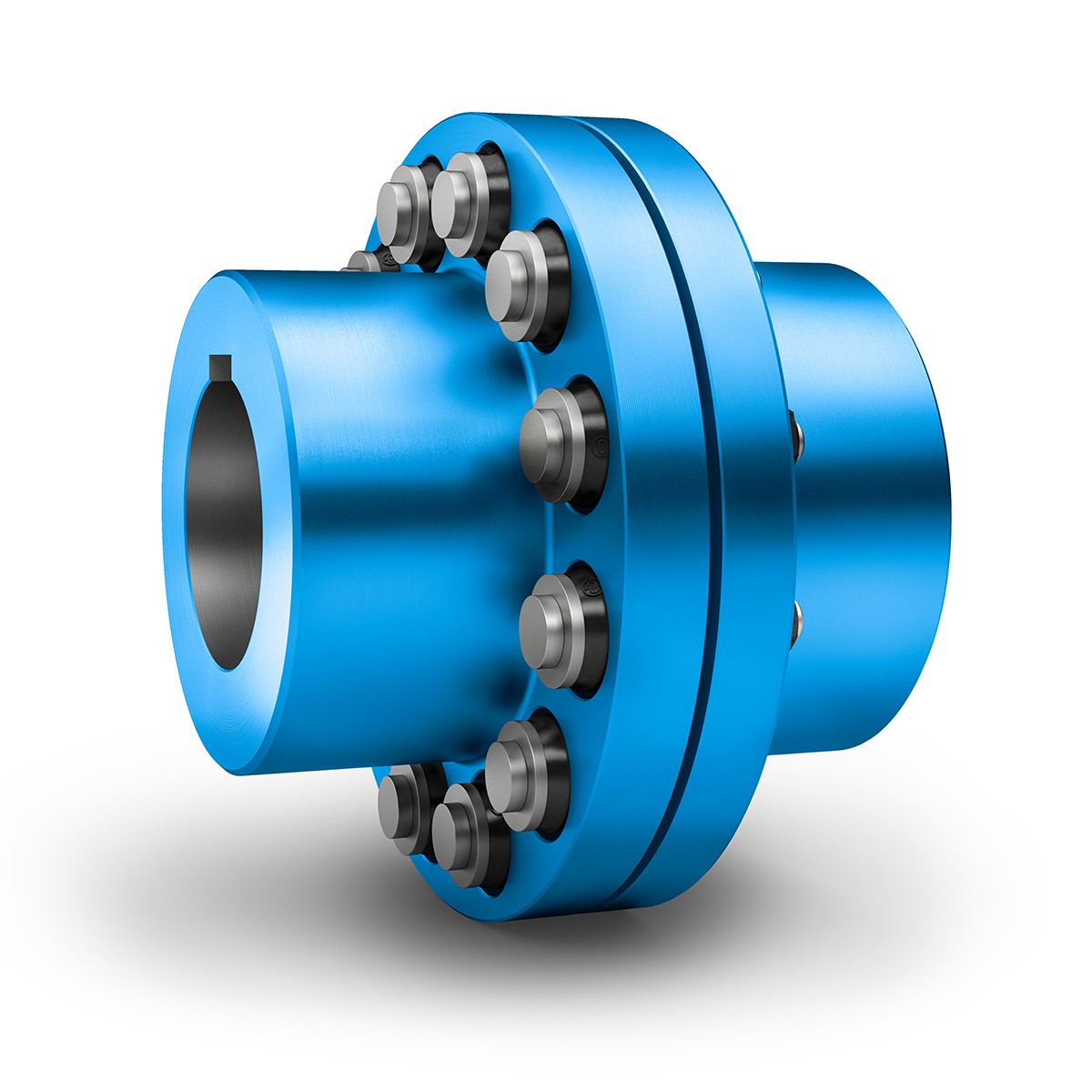 Are There Any Safety Considerations When Using Pin Couplings in Rotating Machinery?
Yes, there are several safety considerations to keep in mind when using pin couplings in rotating machinery. These considerations are essential to ensure the safe and efficient operation of the equipment and to protect personnel working in the vicinity. Here are some key safety points to consider:
Guarding: When installing pin couplings, it is crucial to provide adequate guarding around the coupling area. This helps prevent accidental contact with the rotating coupling components, such as pins and hubs, which could cause severe injuries.
Maintenance and Inspection: Regular maintenance and inspection of the pin coupling are vital to identify any signs of wear, misalignment, or damage. Any worn or damaged components should be replaced immediately to prevent coupling failure, which could lead to sudden equipment shutdown or safety hazards.
Proper Alignment: Ensuring precise alignment of the connected shafts is crucial to the safe operation of the pin coupling. Misalignment can lead to increased stresses and premature wear on the coupling components, resulting in potential failures.
Torque and Speed Limits: Adhering to the manufacturer's recommended torque and speed limits for the pin coupling is essential for its safe operation. Exceeding these limits can lead to overloading and failure of the coupling.
Environmental Considerations: Take into account the operating environment when selecting a pin coupling. Extreme temperatures, corrosive atmospheres, or harsh conditions may require special materials or coatings to ensure the coupling's integrity and prevent premature failure.
Training and Awareness: Operators and maintenance personnel should receive proper training on the safe handling, installation, and maintenance of pin couplings. Awareness of potential hazards and safety protocols is crucial for the safe use of rotating machinery.
Emergency Shutdown: Install emergency shutdown systems that can quickly stop the rotating machinery in case of any safety concerns or abnormal conditions.
Compliance with Regulations: Ensure that the use of pin couplings complies with all relevant safety and industry regulations and standards.
By taking these safety considerations into account and implementing proper safety measures, the use of pin couplings in rotating machinery can be done safely and effectively, mitigating potential risks and ensuring a safe working environment for personnel.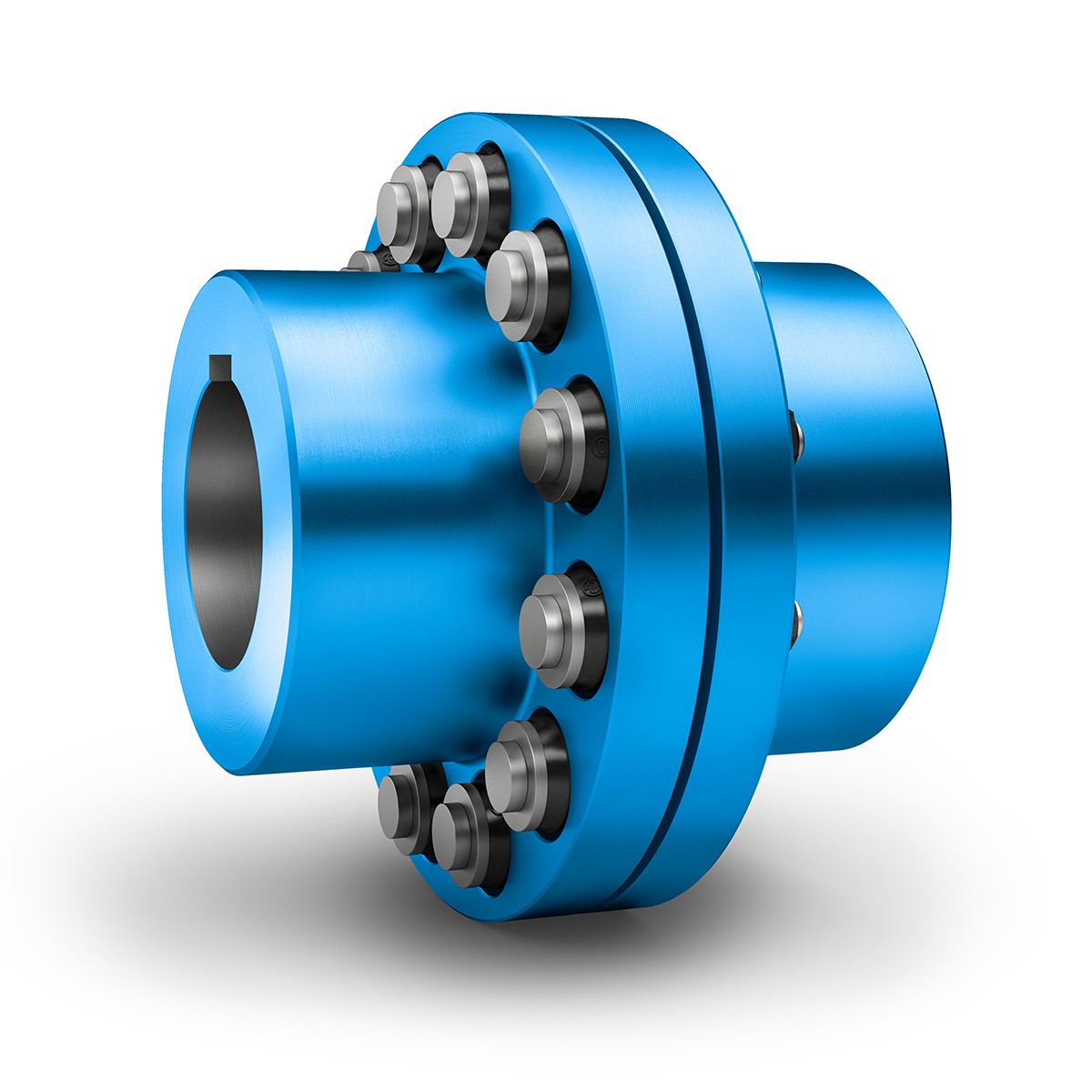 Impact of Pin Coupling on the Overall Reliability of Connected Equipment
A pin coupling plays a crucial role in enhancing the overall reliability and performance of connected equipment in various industrial applications. Its design and construction contribute to several factors that influence reliability:
1. Torque Transmission: Pin couplings efficiently transmit torque between the driving and driven shafts, ensuring smooth power transfer without slippage or loss. This consistent torque transmission helps maintain the stability and reliability of the system during operation.
2. Misalignment Compensation: Pin couplings are designed to accommodate small amounts of angular, parallel, and axial misalignment between shafts. By tolerating misalignment, the coupling reduces stress on connected equipment, bearings, and seals, thereby enhancing reliability and extending the service life of these components.
3. Shock and Vibration Absorption: In applications with dynamic loads, such as pumps, compressors, and heavy machinery, pin couplings help dampen shock and vibrations. By absorbing and reducing these impact forces, the coupling minimizes stress on the system and prevents premature component failure.
4. Simplified Maintenance: Pin couplings generally have a simple design, making them easy to install and maintain. The ease of maintenance ensures that the coupling can be regularly inspected, lubricated, and replaced when necessary, reducing downtime and increasing the overall reliability of the equipment.
5. Corrosion Resistance: Depending on the materials used, pin couplings can be highly resistant to corrosion, making them suitable for use in harsh or corrosive environments. This corrosion resistance prevents degradation of the coupling and its components, enhancing reliability and longevity.
6. Enhanced Durability: High-quality pin couplings are manufactured from robust materials and undergo precise machining processes. These attributes contribute to the coupling's durability, allowing it to withstand heavy loads and harsh conditions over an extended period.
7. Balanced Design: The design of a pin coupling ensures that the load is evenly distributed between the driving and driven shafts. This balanced load distribution reduces stress concentrations, minimizes wear, and increases the reliability of connected equipment.
8. Compliance with Standards: Reputable pin coupling manufacturers ensure their products comply with industry standards and regulations. Meeting these standards ensures that the coupling is designed and manufactured to specific quality criteria, enhancing reliability and safety.
Overall, a well-selected and properly installed pin coupling can significantly improve the reliability and performance of connected equipment. It helps prevent unexpected failures, reduces downtime, and contributes to the overall efficiency of industrial processes.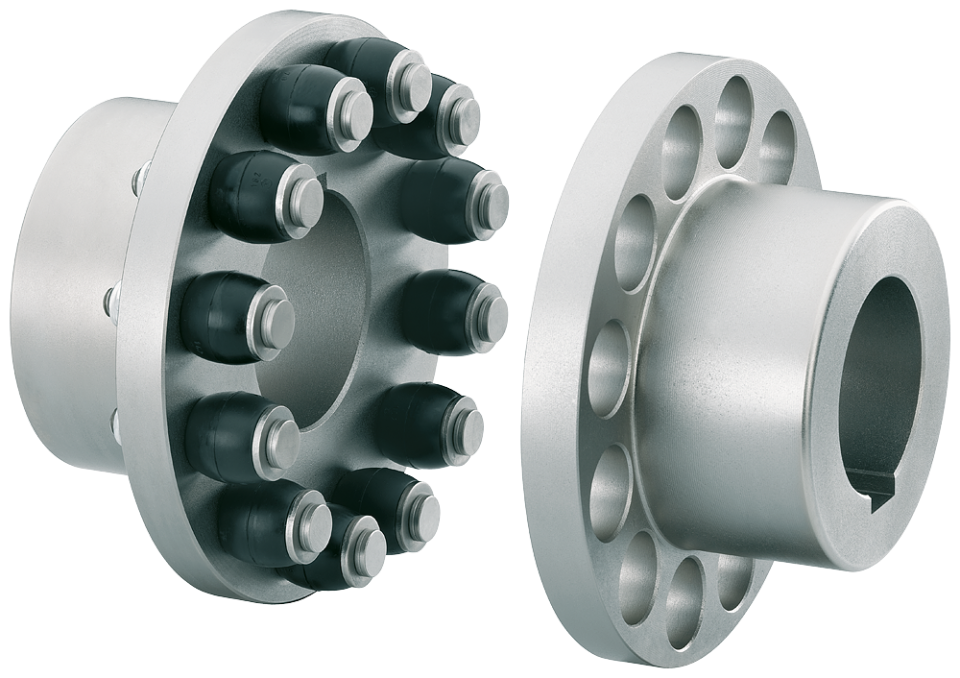 Limitations and Disadvantages of Using Pin Couplings
While pin couplings offer various advantages and are suitable for many applications, they also have some limitations and disadvantages to consider:
Misalignment Restrictions: Pin couplings can accommodate a certain degree of misalignment, but excessive misalignment can lead to increased wear and stress on the coupling components. They are not as effective at handling large angular or parallel misalignments compared to other flexible couplings like gear or elastomeric couplings.
Less Damping Capacity: Pin couplings have limited damping capacity, which means they may not effectively absorb and reduce vibrations in the system. In applications where vibration damping is critical, elastomeric or flexible couplings may be more suitable.
Noisy Operation: The rigid nature of pin couplings can lead to increased noise during operation, especially at high speeds or in applications with significant misalignment. This noise can be a concern in environments where noise levels need to be minimized.
Higher Maintenance: Compared to maintenance-free couplings like certain types of elastomeric couplings, pin couplings may require more frequent inspection and maintenance. The pins and other components may experience wear over time and need replacement.
Environmental Limitations: Some pin couplings may not be suitable for use in corrosive or high-temperature environments, depending on the materials used. Stainless steel or other corrosion-resistant materials can help mitigate this limitation.
Size and Weight: In certain applications, the size and weight of pin couplings may be larger and heavier compared to other types of couplings. This can be a consideration in applications where weight is a concern or space is limited.
Despite these limitations, pin couplings remain a popular choice for many applications where their advantages, such as simplicity, durability, and cost-effectiveness, outweigh their disadvantages. It is crucial to carefully assess the specific requirements of the application and consider factors like misalignment, vibration, maintenance needs, and environmental conditions when selecting a coupling type.



editor by CX 2023-09-04