Product Description
Product Description
Coupling:
1. Jaw coupling/ HRC coupling / KC coupling / FL coupling
2. Flange cast iron, Insert Bubber
3. Taper bore universal series
4. Keyway dimensions conform to DIN6885, GB1095-1979 standards.
1 Good quality with competitive prices.
2 For Free Samples
3 Prompt delivery
4 International Approvals
 
Detailed Photos
Product Parameters
Certifications
Our Advantages
Packaging & Shipping
WHY CHOOSE US
Comprehensive Product Portfolio We produce and supply a wide range of power transmission
products including drive chains, leaf chains, conveyor chains, agricultural chains, sprockets, and
couplings. This one-store-for-all shopping experience will significantly reduce your searching costs while
guarantee youfind what you want at 1 click.
Value Choice Products Our products are the best combination of quality and price, and you get what
you want within your budgets
Seasoned Sales Associates and Engineers We have 15 seasoned sales associates and 5 engineers;
on our team at your disposal any time when you need a helping hand. They are well trained with industry
know-now and will always respond to your requests within 24 hours.
100% Customer Retention Rate Our regular customers from overseas come back not just for our
premium quality products, but for the superior services that we've provided over the years.
FAQ
Q1: What's your average lead time?
A: It varies. Our regular end-to-end lead time is 1-2 months.. We also provide express shipments for rush orders. For details,please consult our sales associate.
Q2: Is your price better than your competitors given the same quality?
A: Definitely YES. We provide the most competitive price in the power transmission industry. If price disparity exists, we'll be more than happy to do a price match.
Q3: Can you make chains according to my CAD drawings?
A: Yes. Besides the regular standard chains, we produce non-standard and custom-design products to meet the specific technical requirements. In reality, a sizable portion of our production capacity is assigned to make non-standard products.
Q4: Can we inspect the goods before shipment?
A: Yes. You or your representative or any third-party inspection party assigned is allowed access to our facility and do the inspection.
Q5: What kind of payment method is acceptable for your mill?
A: We're flexible. We take T/T, L/C, or any other online payment methods so long as it's applicable for you.
Q6: What if I have any other questions?
A: Whenever in doubt, you're always encouraged to consult our sales associate any time – They will help you to your satisfaction.
| | |
| --- | --- |
| Material: | Low Carbon Steel |
| Surface Finishing: | Zinc Plated |
| Customized: | Non-Customized |
| Connection: | Flange |
| Transport Package: | Woddencase Suitable for Sea Shipping/Airfreight |
| Trademark: | TV |
Samples:

US$ 10/Piece

1 Piece(Min.Order)

|
Request Sample
Customization:

Available

|

Customized Request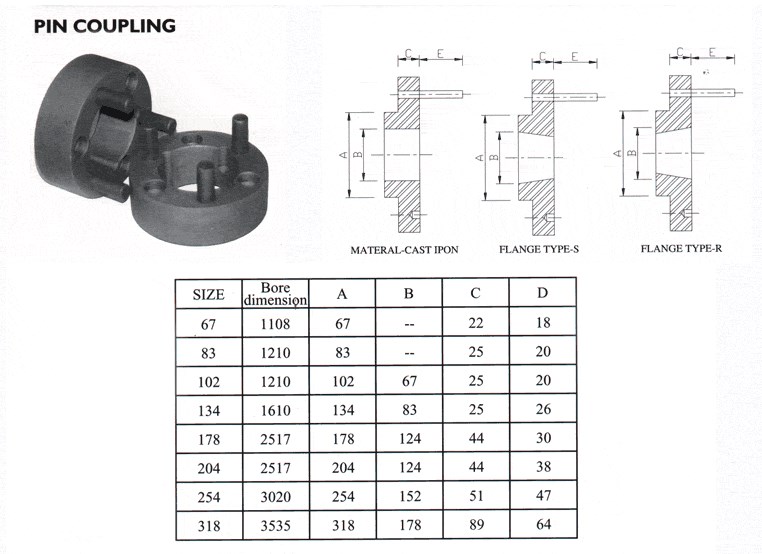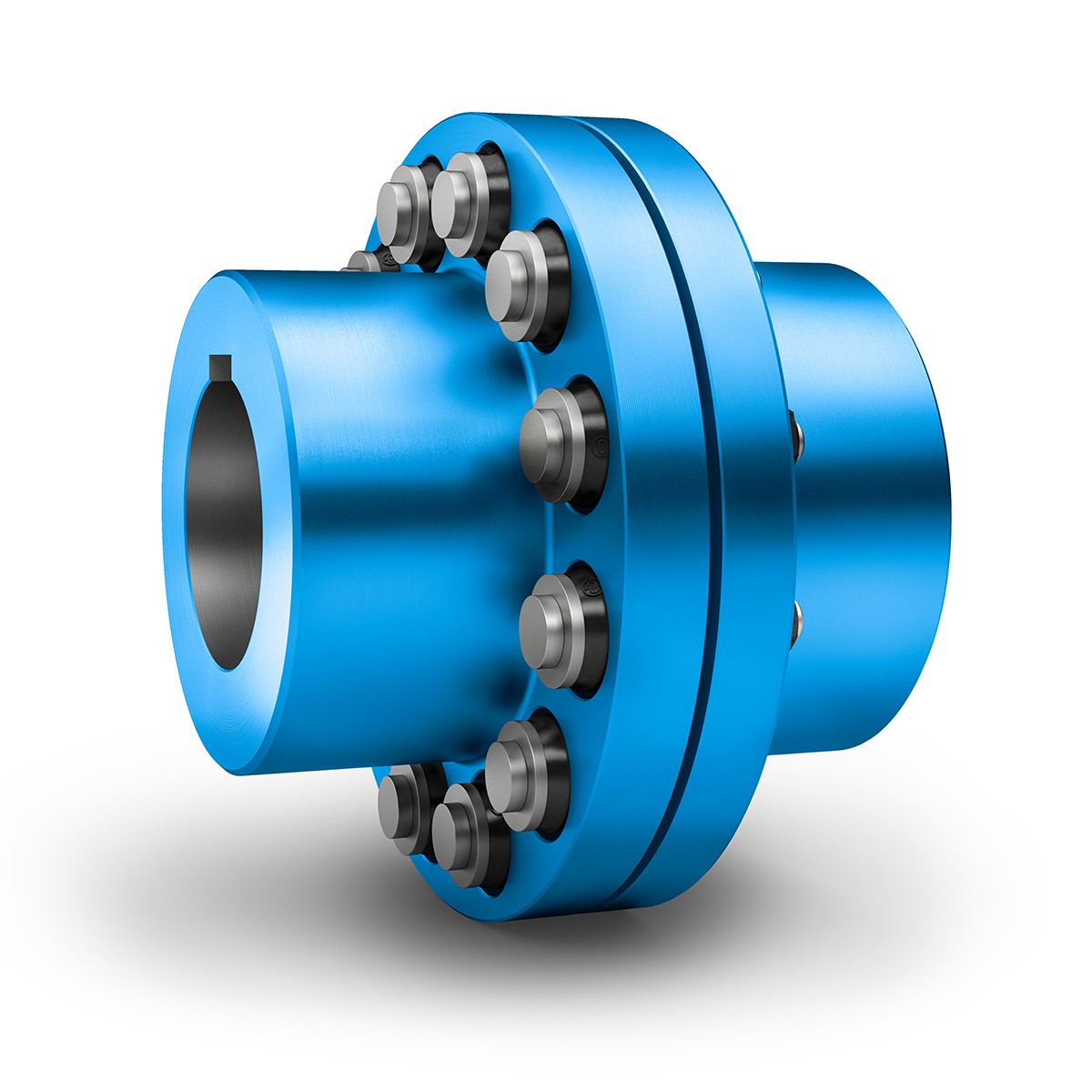 Are There Any Safety Considerations When Using Pin Couplings in Rotating Machinery?
Yes, there are several safety considerations to keep in mind when using pin couplings in rotating machinery. These considerations are essential to ensure the safe and efficient operation of the equipment and to protect personnel working in the vicinity. Here are some key safety points to consider:
Guarding: When installing pin couplings, it is crucial to provide adequate guarding around the coupling area. This helps prevent accidental contact with the rotating coupling components, such as pins and hubs, which could cause severe injuries.
Maintenance and Inspection: Regular maintenance and inspection of the pin coupling are vital to identify any signs of wear, misalignment, or damage. Any worn or damaged components should be replaced immediately to prevent coupling failure, which could lead to sudden equipment shutdown or safety hazards.
Proper Alignment: Ensuring precise alignment of the connected shafts is crucial to the safe operation of the pin coupling. Misalignment can lead to increased stresses and premature wear on the coupling components, resulting in potential failures.
Torque and Speed Limits: Adhering to the manufacturer's recommended torque and speed limits for the pin coupling is essential for its safe operation. Exceeding these limits can lead to overloading and failure of the coupling.
Environmental Considerations: Take into account the operating environment when selecting a pin coupling. Extreme temperatures, corrosive atmospheres, or harsh conditions may require special materials or coatings to ensure the coupling's integrity and prevent premature failure.
Training and Awareness: Operators and maintenance personnel should receive proper training on the safe handling, installation, and maintenance of pin couplings. Awareness of potential hazards and safety protocols is crucial for the safe use of rotating machinery.
Emergency Shutdown: Install emergency shutdown systems that can quickly stop the rotating machinery in case of any safety concerns or abnormal conditions.
Compliance with Regulations: Ensure that the use of pin couplings complies with all relevant safety and industry regulations and standards.
By taking these safety considerations into account and implementing proper safety measures, the use of pin couplings in rotating machinery can be done safely and effectively, mitigating potential risks and ensuring a safe working environment for personnel.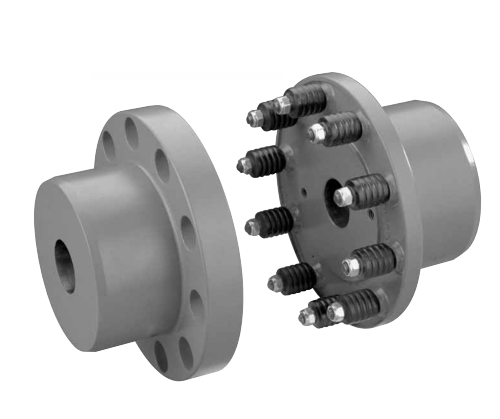 What Industries Commonly Use Pin Couplings for Power Transmission?
Pin couplings are widely used in various industries for power transmission due to their ability to accommodate misalignment and provide reliable torque transmission. Some of the industries where pin couplings are commonly employed include:
1. Manufacturing: In manufacturing processes, pin couplings are used in conveyor systems, mixers, agitators, and other machinery to transfer power between motors and driven equipment.
2. Pulp and Paper: The pulp and paper industry uses pin couplings in machinery such as pumps, fans, and rotary kilns for continuous power transmission.
3. Chemical and Petrochemical: Pin couplings find applications in chemical processing plants, refineries, and petrochemical facilities for various rotating equipment.
4. Water and Wastewater: Pin couplings are used in water treatment facilities, pumps, and blowers to transfer power efficiently.
5. Steel and Metal Processing: Steel mills and metal processing plants utilize pin couplings in rolling mills, extruders, and other equipment.
6. Food and Beverage: Pin couplings are employed in food processing machinery, packaging equipment, and conveyor systems.
7. Mining and Quarrying: The mining industry uses pin couplings in crushers, conveyor belts, and various mineral processing equipment.
8. Oil and Gas: Pin couplings are used in the oil and gas sector for pumps, compressors, and drilling equipment.
9. Power Generation: In power plants, pin couplings are used in turbines, generators, and other power transmission systems.
10. Construction and Heavy Equipment: Pin couplings find applications in construction machinery, earthmoving equipment, and other heavy-duty machinery.
11. Agriculture: In agricultural machinery, pin couplings are used in tractors, irrigation systems, and grain processing equipment.
These are just some examples of the industries where pin couplings are commonly used. Pin couplings offer versatility, ease of installation, and reliability, making them suitable for a wide range of applications in different sectors where power transmission is essential.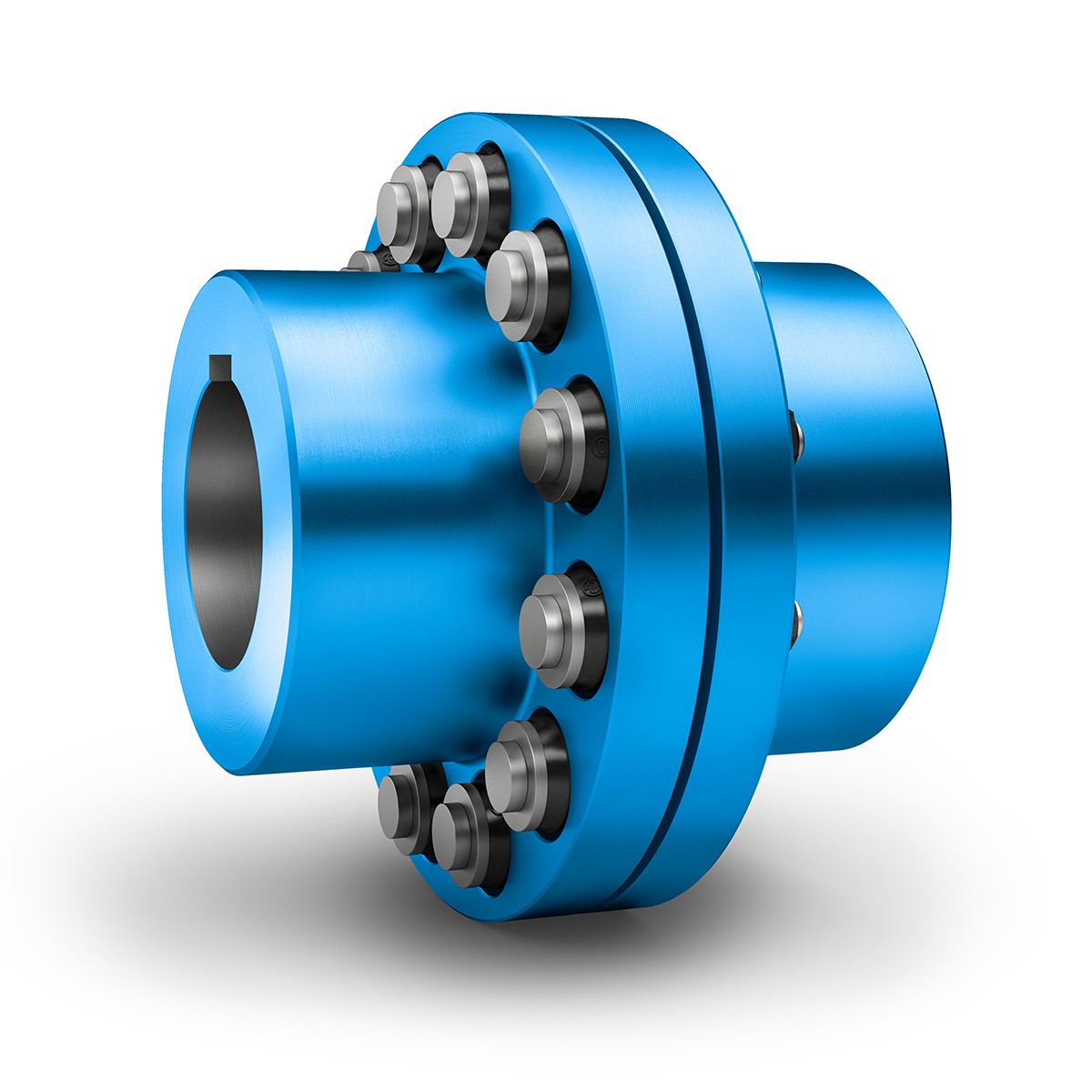 Selecting the Appropriate Pin Coupling for a Specific Application
Choosing the right pin coupling for a specific application involves considering several factors to ensure optimal performance, reliability, and safety. Here are the key steps to select the appropriate pin coupling:
1. Determine the Application Requirements: Understand the specific requirements of the application, including torque and speed specifications, shaft sizes, and misalignment tolerances. Consider the operating conditions, such as temperature, humidity, and exposure to corrosive substances.
2. Calculate Torque and Power: Calculate the torque and power requirements of the application to determine the appropriate pin coupling's torque capacity. Make sure to consider both steady-state and peak torque loads.
3. Consider Misalignment Tolerance: Evaluate the degree of misalignment expected in the system. Different pin coupling designs offer varying levels of misalignment tolerance. Choose a coupling that can accommodate the expected misalignment without compromising performance.
4. Select the Pin Coupling Type: Based on the application requirements, choose the appropriate pin coupling type – single pin, double pin, triangular pin, splined pin, or taper pin coupling. Each type offers different torque capacities and misalignment capabilities.
5. Check Material and Construction: Consider the materials used in the pin coupling's construction. Common materials include steel, stainless steel, and alloy materials. The material should be suitable for the application's environmental conditions and corrosion resistance.
6. Verify Safety Features: Ensure the selected pin coupling has safety features, such as a fail-safe mechanism to protect equipment from overload or shock loads. Safety is crucial to prevent damage to machinery and ensure operator protection.
7. Consult with Manufacturers or Engineers: If unsure about the best pin coupling for the application, consult with coupling manufacturers or mechanical engineers. They can provide valuable insights and recommendations based on their expertise.
By following these steps, you can select the appropriate pin coupling that matches the specific needs of the application, providing reliable and efficient power transmission while minimizing the risk of downtime and equipment failure.



editor by CX 2023-08-09